Feedback on the Italian pilot phase of the E3D+VET project!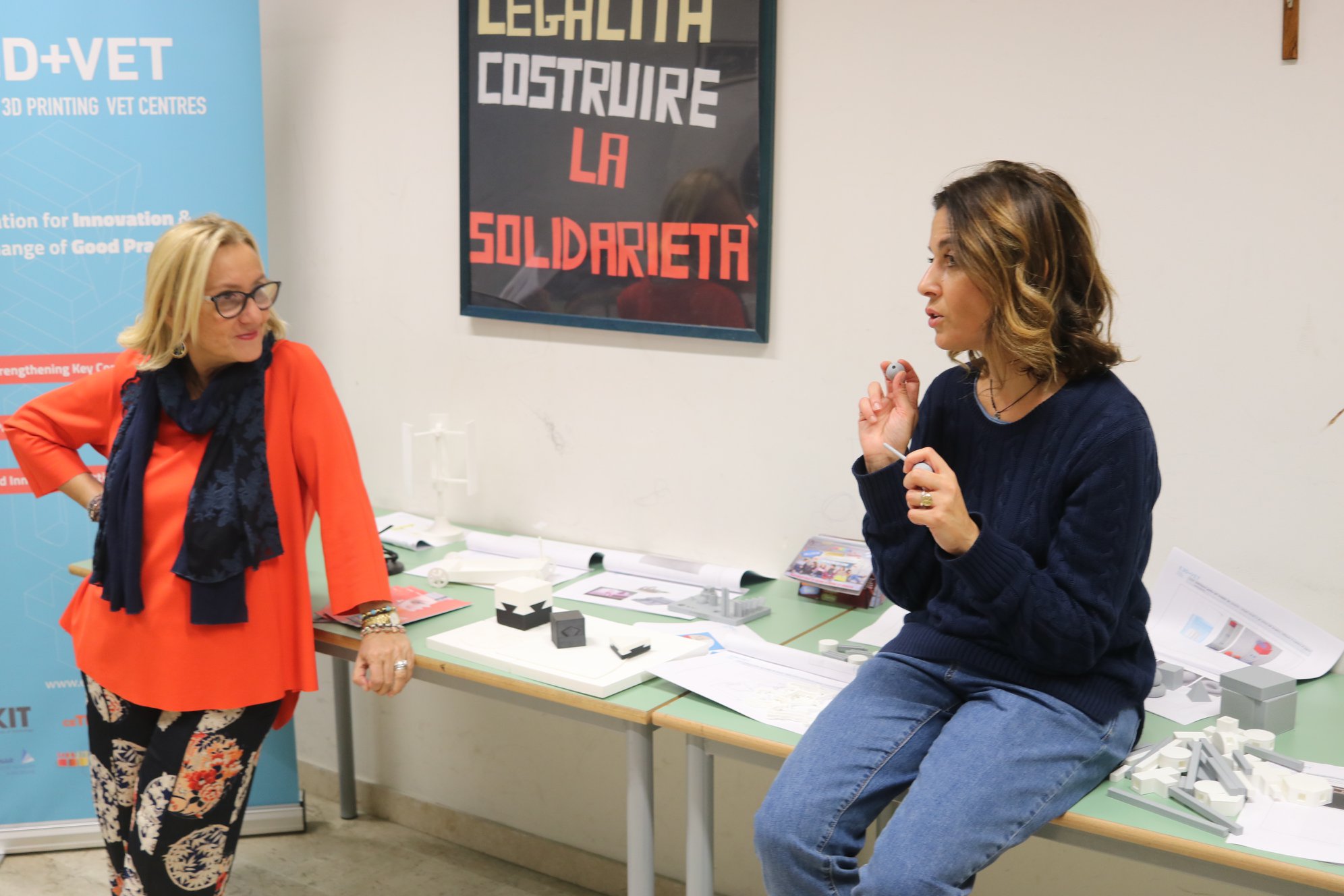 On November 20th, 2019, the Italian final phase of the E3D+VET project was held at the "IISS Pio La Torre" school in Palermo, involving 20 students from the 2nd classes and 8 teachers from different subjects. 
Students and teachers involved during this test phase, have been able to test the developed materials and enjoy many advantages and opportunities.
During the test, the CEIPES' 3D printing experts showed the technical functioning of a 3D printer and also the great potential that this new kind of technology has both in terms of teaching and learning.
In particular has been tested the 3D exercises, the methodology developed for the pilot phase and the platform that contains the 3D models developed by partners in collaboration with the European schools.
Students and teachers also had the opportunity to experiment in a practical way the 3D printer, through a printing session of a new three-dimensional object.
The feedback received was very positive, both teachers and students confirmed that nowadays, the introduction of 4.0 technologies in teaching make the lessons more enjoyable and interesting.
If you want to take a look don't miss the following video: https://www.facebook.com/E3Dplus/videos/570666616841808/
Now, CEIPES' staff is working on another test phase that involves people with DSA.
E3D+VET is a project involving six partners from different European countries: CEIPES (Italy), CETEM (Spain), STP (Slovenia), Pristálica (Spain), KIT (Germany) and SEMKA (Germany), funded by the European Commission under the Erasmus+ programme, Key Action 2 (Strategic Partnerships for Innovation and Exchange of Good Practices).
The main purpose of the project is to train teachers by focusing on the acquisition of CAD modeling and 3D printing skills, including them in traditional teaching. The use of this technology in secondary schools will also improve students' transversal educational skills.
For more information about the project, please visit Facebook and Twitter pages.