The 5th transnational meeting in YECLA, SPAIN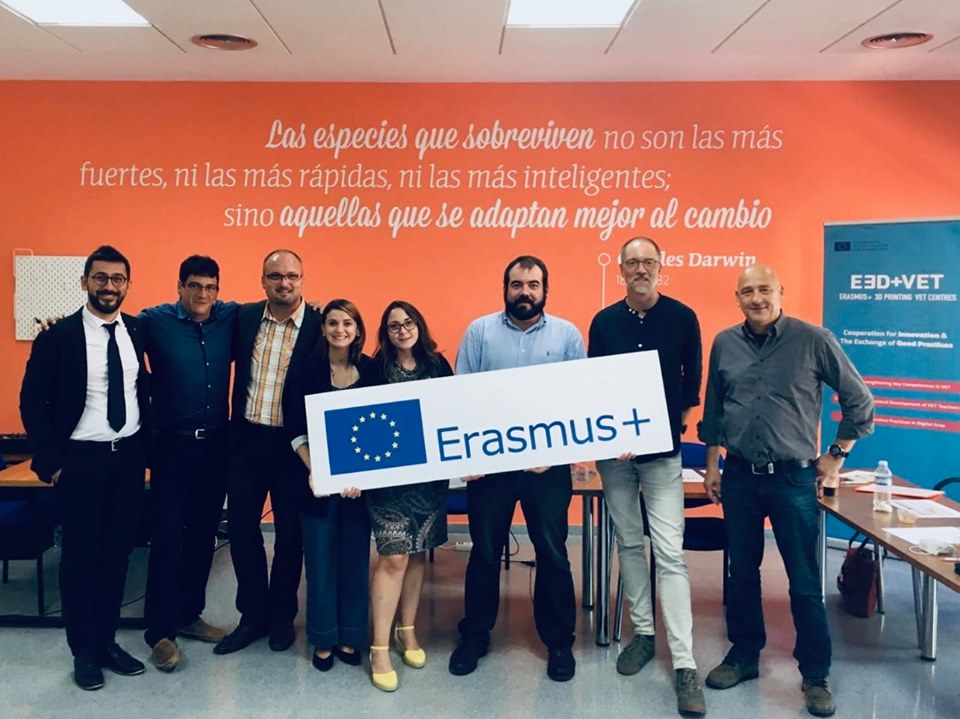 On October 9th and 10th the V transnational meeting tootk place in Yecla, Spain. This time the consortium partner have been hosted by Cetem.
E3D+VET is a project involving six partners from different European countries: CEIPES (Italy), CETEM (Spain), STP (Slovenia), Pristálica (Spain), KIT (Germany) and SEMKA (Germany), funded by the European Commission under the Erasmus+ programme, Key Action 2 (Strategic Partnerships for Innovation and Exchange of Good Practices).
The main purpose of the project is to train teachers by focusing on the acquisition of CAD modeling and 3D printing skills, including them in traditional teaching. The use of this technology in secondary schools will also improve students' transversal educational skills.
During the meeting many activities hev been carried out. In particular the web platform realised for the project has been presented by Pristálica. Thanks to this platform, techers and students and general pubblic will be able to download all the created exercises and also design new ones. 
In addition to the web platform, the partners realised an app for the Android system with the same features of the platform.
For the next implementation phases of E3D+VET project, the partners will be involved in the materials testing. In particular, in Italy Ceipes and it associated partner ISS PIO LA TORRE (Italy) and in Germany SEMKA (Germany) will test with its own students and teachers, the exercises, the platform, the methodology and all the support tools created during the implementation of the project.
Furthermore, during the meeting CETEM organised the first multiplier event of the project in its facilities.
In this events all partners were able to present the results obtained up to this moment and also thanks to a small exhibition of the 3D models produced it was possible to show the potential of the whole project to didactic level. 
The partners will meet again before the end of the project March 2020.
For more information about the project, please visit the Facebook and Twitter pages